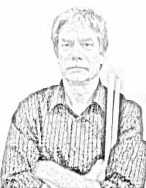 Thanks for stopping by my little corner drum shop on the web. Drummers Weekly is a source for tips, gear, links to sites & downloads, and on line videos to help new drummers. Young players can start learning to play drums with simple on-line drum lessons, and begin to learn the basics of reading drum sheet music. Check out the
Learning
and
Links
pages to get started.
Drummers Weekly is also a source for drummers to find and share tips, techniques, questions and ideas with other drummers. You'll find simple links from Amazon.com to learning tools as well as rehearsal and performance equipment. Use the email link at the top or the
Contact
page to send in requests and suggestions.
Play drums everyday!
Visit the site every week!


---